Beskrivelse
OPPDATERING: Kabelen er testet mot HDMI 2.0 i 4K over 60FPS (full båndbredde) uten problemer. Følgelig garanteres full HDMI 2.0-støtte på denne lengden.
The new HDMI 1.4-standard requires massive capabilities for moving data if fully utilized, especially over longer stretches of cable. Our new Hi-End Stealth HDMI-cable guarantees full 4K and 3D transmission over all lengths up to 40 meters! We are able to do this by using a full 26AWG cable dimension, a superb Zink Alloy metal-plug combined with professional locking capabilities and a built-in booster-chip on all lengths from 20m and upwards.
The design
Although we agree that the quality and functionality of a HDMI-cable is by all means the most important, the design of the plug is still significant in a High-End AV-setup. By using a full Zink Alloy material, not only is the design brilliant, the "sturdyness" of the plug is highly improved compared to other materials. It´s both a Beauty and a Beast!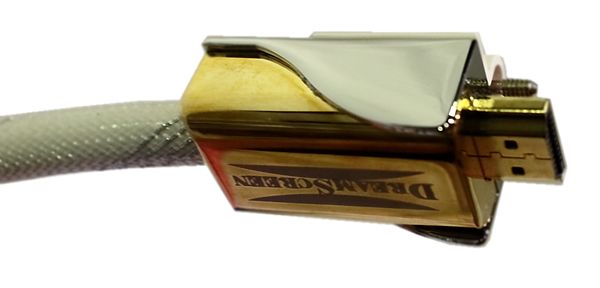 Custom Install Capable
We have analyzed the market thoroughly when designing and engineering our new Stealth-cable. Our customers need a sturdy plug and cable width that is sufficiently sized to make sure their signals are handled properly, but also the possibility of pulling the plug through tubes for in-wall-installations. Thus, we have made our plug fully detachable, revealing only a small sub 20mm diameter (17,5mm) inside-plug possible to pull through >25mm electrician-tubes when detached. Please note that sharp turns will require higher diameter on the electrician-tube!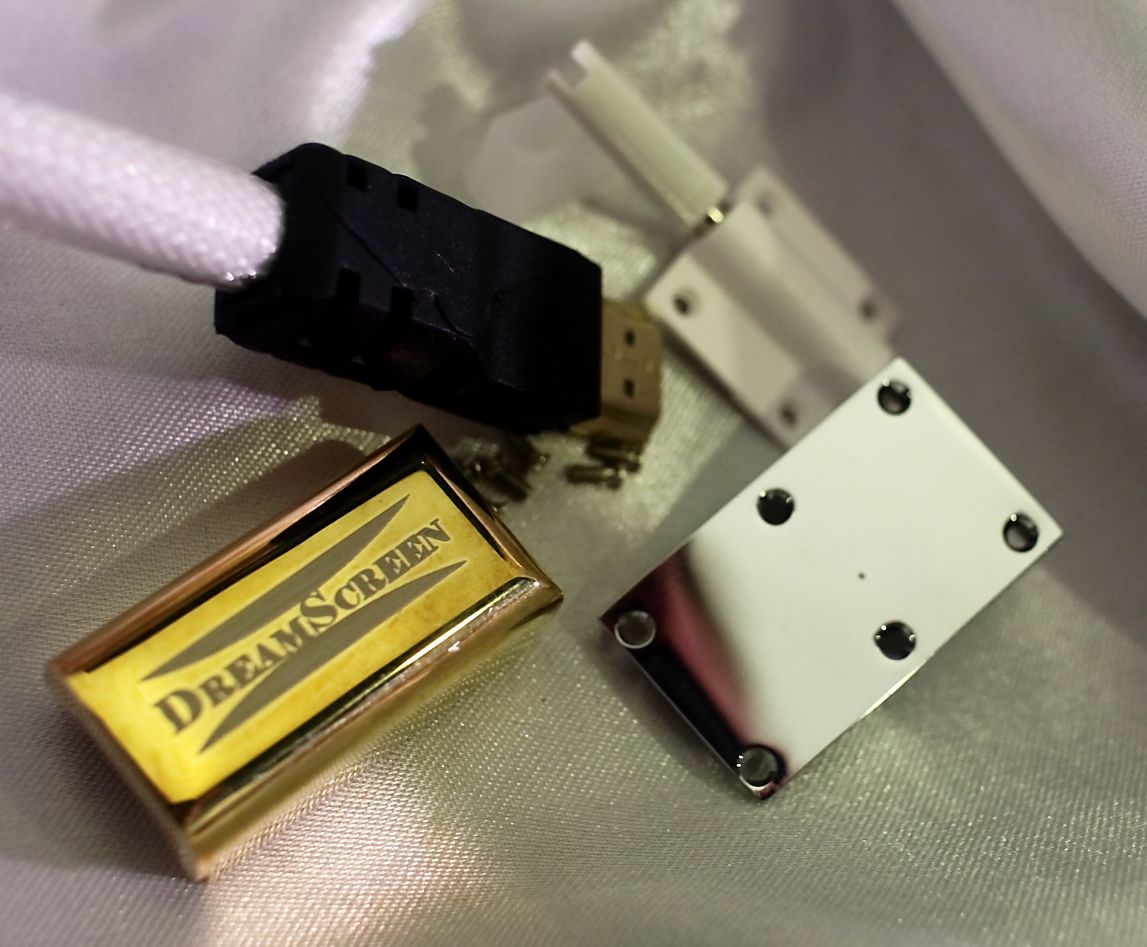 In some cases, the Stealth-plug may be too large for the input-terminal. However, by removing the outer shell the plug will fit into any terminal. You are also able to only remove the top "LOCK" and keep the rest of the plug intact in cases where this is required.
Also, a 90-degree adaptor is included in cases where there is little space available, such as behind a TV. This adaptor may also be used in cases where the plug is too wide.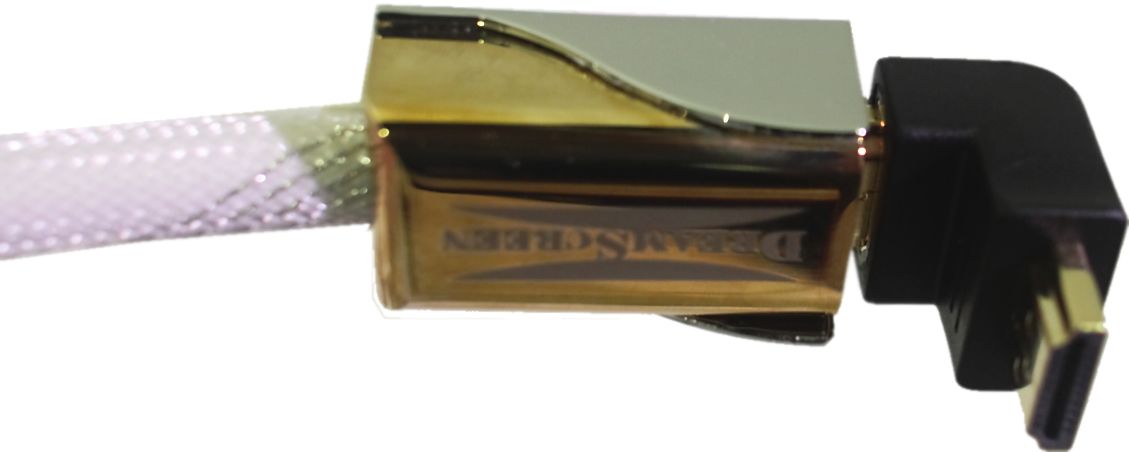 The HDlock is securing a proper attachment to equipment where this is supported. The lock will secure a much more reliable connection, and is available on many types of professional and Hi-End AV-equipment. The lock is not required to be used if the equipment does not support this (in such case you do not have to detach it either). The lock is identified as a screw-terminal just above the HDMI-input such as is the case on the DreamScreen UltraMatrix 4×2 HDMI 1.4 switch.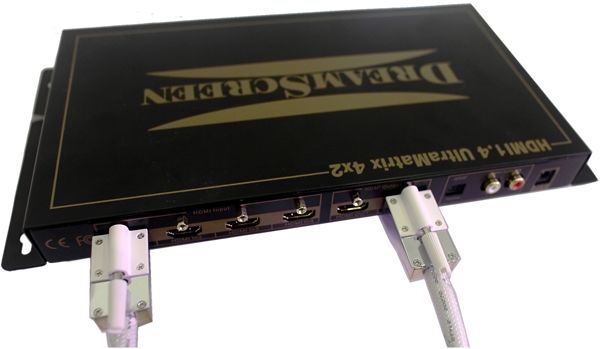 The Quality
If you pay a premium price for a product you should also expect the quality to be likewise. As such, we provide a full lifetime warranty for the Stealth-cables. If you, at ANY point, experience trouble with your cable, contact us and we will ship a new cable to you for free provided you return the defective cable to us.
Specifications

Length

4K / 3D Support

HDMI 1.4 / 1.4a

1,0m

Yes

1.4 FULL

2,5m

Yes

1.4 FULL

5,0m

Yes

1.4 FULL

7,5m

Yes

1.4 FULL

10,0m

Yes

1.4 FULL

15,0m

Yes

1.4 FULL

20,0m

Yes

1.4a

*

30,0m

Yes

1.4a*

40,0m

Yes

1.4a*
*1-15m cables will support all HDMI 1.4-functions, including the return audio channel and Ethernet via HDMI. As the booster-chip built in the 20 meter cables and above does not support returning signals, they will not support return audio or Ethernet, but certainly both 4K and 3D (the 1.4a-standard). In installations where 20 meters and more is required we advice to install a set of Cat-cables as well to handle the Ethernet-requirements.